Move is a step in the right direction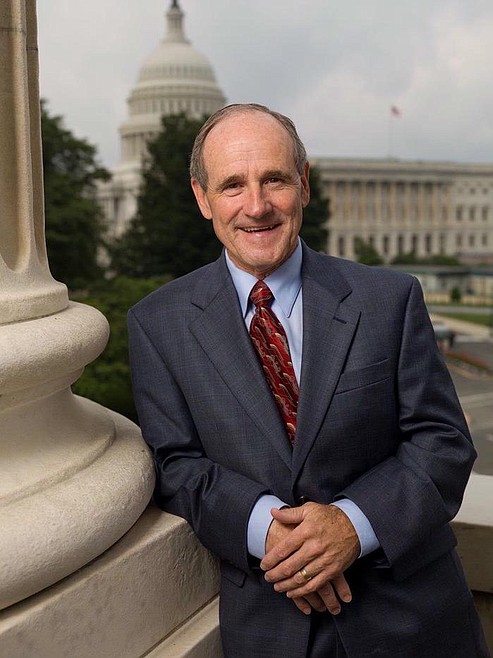 by
U.S. SEN. JAMES RISCH Contributing Writer
|
May 4, 2023 1:00 AM
We are four months into the 118th Congress, and it is clear we face many challenges in the U.S. Senate and in Idaho. With the federal government's outsized role in our state, especially in Boundary County, it is more important than ever to ensure the voices of Idahoans are heard in Washington, D.C.
Over the last three years, the reduced hours at the Porthill border crossing have affected many Idahoans. People cross the border daily from the U.S. and Canada for work, shopping, and recreation, to visit family, and more. Closing the nearest port of entry between Creston and Bonners Ferry at 5 p.m. makes no sense.
Idahoans know all too well that the pandemic has been over a long time, and the president — after substantial delays — has finally acknowledged it too by ending the national emergency on COVID. Given this long overdue policy change, there's no reason border operations shouldn't return to pre-COVID standards.
With my colleagues, Congressman Fulcher and Senator Crapo, I repeatedly pressed Customs and Border Patrol (CBP) to return Porthill to its pre-pandemic hours. After months of outreach, CBP finally heard our calls and offered to undertake a pilot program to extend Porthill's hours of operation by two hours for 120 days. While this is not the outcome we wanted, we are glad CBP appears to be moving in the right direction at our urging.
For any Idahoan who is affected by the shortened hours at the border, I want to hear from you. Your input makes a difference in everything I do in the U.S. Senate, and hearing from you about the border will help make the case to CBP why Porthill must return to its pre-pandemic schedule. Please email me your stories via the email page on my website with "Porthill" as the topic or call my Coeur d'Alene office at 208-667-6130.
Beyond the Porthill border crossing, I am also addressing and monitoring federal issues in Boundary County, such as delisting grizzly bears. I supported Idaho's petition to delist the grizzlies in the lower-48 states. Unfortunately, the Biden administration ignored the recovery targets met by grizzly bears and rejected Idaho's petition for delisting.
Idaho has long stood as a leader in species conservation and collaboration. Efforts such as the Kootenai Valley Resource Initiative (KVRI) serve as models for collaboratives around the nation. When it comes to delisting grizzlies, the federal government should take cues from how Boundary County residents have resolved natural resource issues over the last 20 years. The voice of everyone – including the Kootenai Tribe, county officials, and landowners affected by grizzly depredations – must be heard in the process that ultimately ends in state management.
As this session of the Senate continues, I will continue fighting for Boundary County and the entire state of Idaho. Whether it's calling on CBP to resume Porthill's pre-pandemic hours or fighting to return species management back to the state where it belongs, I will make sure voices in Boundary County are heard in our nation's capital. If you have questions or concerns about what is happening in Washington, D.C., please contact me.
• • •
U.S. Sen. Jim Risch represents Idaho in the U.S. Senate. He can be reached online at risch.senate.gov.
Recent Headlines
---