Nancy Jean Hill, 69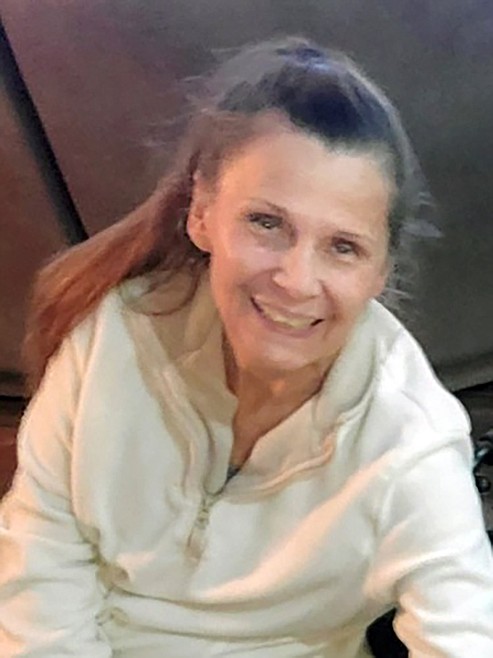 Nancy was born in Bonners Ferry, Idaho. She was the youngest daughter of Leonard and Maxine Kucera. She was raised on a dairy farm with her brother, Leonard Jr. and sister, Sue. She went to school K-12 in Boundary County and continued her college education later in life, completing the nursing program at North Idaho College in 1994.
She and her family moved from Bonners Ferry to Post Falls, Idaho, in 1991. With two boys who loved to play sports, she and her then-husband Steve Hill, she rarely had much time to sit still but that wasn't Nancy's style anyway. She was always on the go; they spent summers boating, camping and fishing, and to get through the long winters they would ski and snowmobile. Right up until her life-changing accident that left her paralyzed from a snowmobile accident in 2006. She took it in stride though and carried on with her life. She and Steve divorced in 2012 but remained close. If you knew Nancy, then you know she did it her way all the way until the end.
She is preceded in death by both parents, Leonard and Maxine Kucera; sister Sue; and daughter-in-law Hallie Olson. She is survived by her brother, Leonard Jr. and his wife Lucille; sons Erik and his wife Cassie Olson, and Matt and his wife Geni Hill; her five grandchildren; and many nieces and nephews.
A memorial service will be held at 2 p.m. Saturday, May 20, 2023, at Yates Funeral Home, Hayden Chapel, 373 E. Hayden Ave., Hayden, Idaho.
Yates Funeral Home has been entrusted with the arrangements. Please visit Nancy's online memorial and sign her guest book at www.yatesfuneralhomes.com.
Recent Headlines
---