Mendenhall wins BCH Diamond Award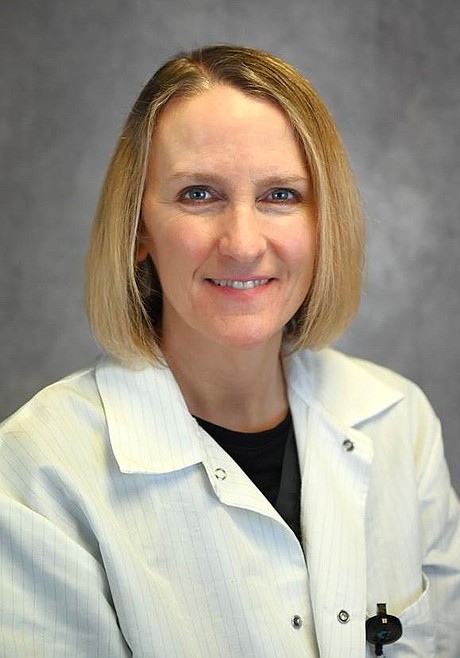 Mendenhall
(Courtesy Photo)
BONNERS FERRY — Kristie Mendenhall has been awarded Boundary County Hospital's bi-annual Diamond Award, celebrating the exceptional compassion and care she provides to patients and their families' daily, Danielle Larsson Community Relations and Marketing for BCH said.
Mendenhall has worked at BCH for more than 30 years; beyond her unwavering dedication to BCH, her outstanding patient care truly sets her apart, BCH officials said in announcing Mendenhall's selection. In addition, they said she does whatever it takes to ensure her patients receive the best possible care, often going above and beyond the call of duty.
Mendenhall has been known to help patients having a difficult time getting out of their cars by meeting them at their vehicle to retrieve blood samples, officials said. She even braves extreme weather to make sure patients who cannot leave their cars receive the care they need, they said.
Additionally, hospital officials said Mendenhall often researches how patients can overcome obstacles they may encounter when needing uncommon lab tests. She is the phlebotomist everyone asks for, especially those with difficult veins, officials said. She knows many patients personally and remembers extra details about them while treating them like family. It's hard to imagine having a better representative of BCH than Mendenhall, they added.
Mendenhall always goes above and beyond to ensure that patients are cared for in every way possible. She tracks down diagnosis codes to ensure patients' insurance covers an unusual lab test. She always takes a genuine interest in patients' well-being and has even been seen fetching a cup of water for a patient and sitting with them while they cry, officials said. Every patient receives the same level of love and respect. Mendenhall is Boundary Community Hospital, and her dedication and commitment to patient care are unparalleled, officials said.
Her colleagues hold her in high regard, and she is a role model for the hospital's values of compassion, care and service, Larsson wrote. She embodies the hospital's mission to "Care for Our Community Every Day," and her efforts do not go unnoticed.
The award recognizes the outstanding work Mendenhall has done at Boundary Community Hospital and serves as an inspiration to others to go above and beyond in caring for patients.
Mendenhall is a shining example of the extraordinary compassion and care that is the hallmark of Boundary Community Hospital, officials said. Her commitment to her patients is evident in every aspect of her work, and she sets the standard for recipients of the Diamond Award. Her dedication and unwavering commitment to patient care inspire all health care professionals to follow.
BCH officials congratulate Mendenhall on this well-deserved recognition and thank her for her outstanding work every day.
• • •
The Diamond Award was established to celebrate the extraordinary compassion BCH employees provide our patients and their families' daily. It represents the kindness and excellent care our staff provides patients at Boundary Community Hospital. Anyone can make nominations; patient, a family member of the patient, coworker, etc. https://www.boundarycommunityhospital.org/the-diamond-award/
Recent Headlines
---