New director at library, first reconsideration meeting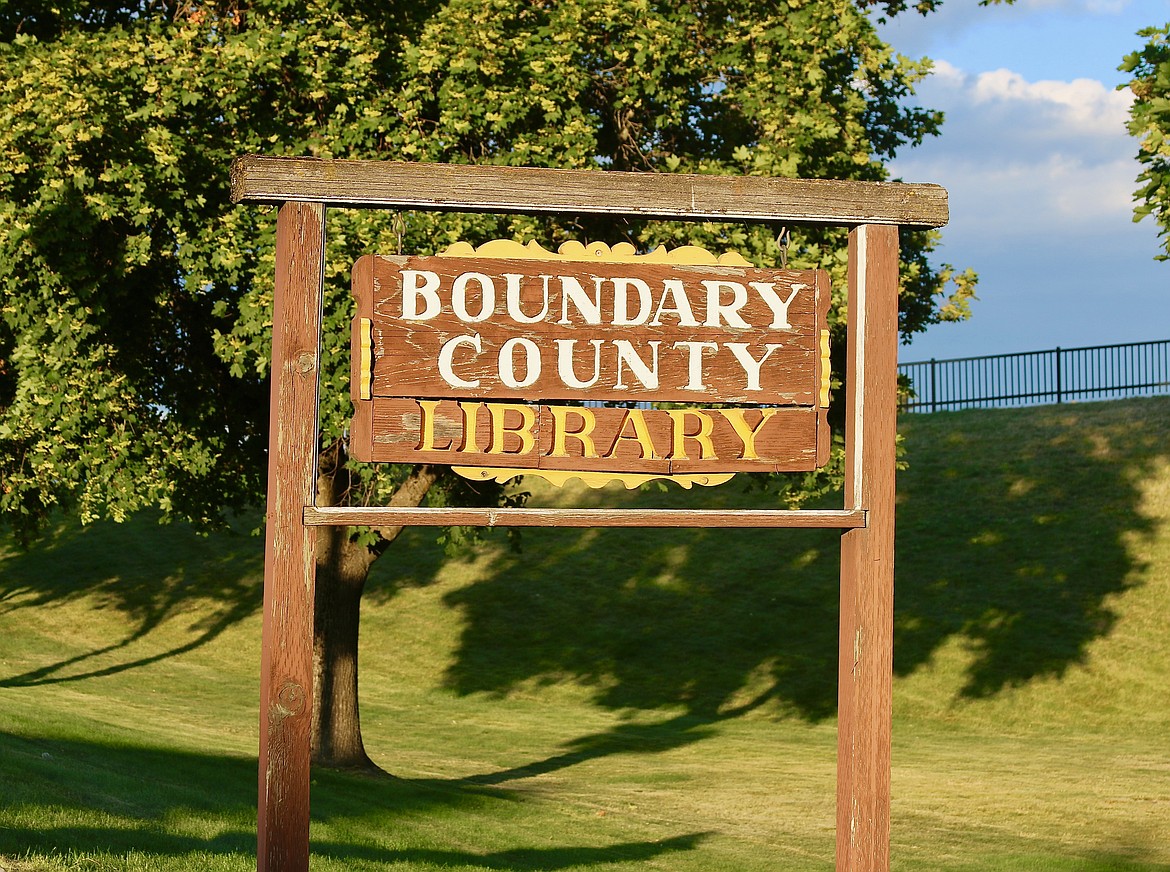 Boundary County Library.
(Photo by: EMILY BONSANT)
by
EMILY BONSANT
Staff Writer
|
May 22, 2023 1:00 PM
Story has been updated for correction.
BONNERS FERRY — Boundary County Library has a new director, and will be hosting its first reconsideration hearing on four library books at its meeting today.
Lynn Silva was named the new director of the Boundary County Library at the April 27 meeting. Previously the interim director, Silva has worked at BCL for nearly 25 years.
"We welcome her to continue her career at the library. I think it's great we can develop people from within and help future staff members realize that they don't have to go outside to get those positions," said BCL Chairman Bob Bladford.
For the re-consideration process, the board would have to consider a book before it can be part of the collection. At this time, librarians and the library director pick for the collection based on community requests and popularity of books regionally and nationally.
Zone 5 BCL Trustee William "Lee" Colson, who worked with a committee on the libraries collection policy, said one of the suggestions from the committee was a pre-consideration form. The library already has a reconsideration form and process of addressing if a particular book should remain in the collection. Currently, four books are under review.
"Adding a pre-consideration form I don't think will be helpful, especially if we already have the reconsideration form," Colson said. "If people do find books in the library that they are concerned about, they can go through the reconsideration process. I think the pre-consideration process would be overly burdensome."
Zone 3 BCL Trustee and vice-chair of the board Aaron Bohachek agreed, saying another process would be burdensome. He said he's spoken with current librarians, who advised him they have an informal system where if a patron expresses concern about a book, they can go into the library and talk to librarians.
"I think we can encourage them to keep that open ear and try to maintain that trust," he said. "I think we need to finish putting the policy into action and then tune it from there."
BCL Trustee Chair Bob Bladford said concerns seem to center around a handful of books "out of thousands that have so far been an issue." However, he added that the reconsideration process is going to be time-consuming as trustees will have to go through the books.
Bohackek agreed and added that the reconsideration system could open up an abuse of the process.
"It would be easy to have librarians be the proxies for a cultural battle. A tit-for-tat that doesn't end until every single book is on the pre-consideration list," he said. "I think we need to be able to trust our librarians to listen to our patrons to understand what they do and don't want."
He said the board needs to "bullet-proof" the reconsideration process for if and when they receive material that someone is completely opposed to the library having.
Also at the meeting, the board unanimously approved updates to the collection policy.
The library board's next regular meeting is at 10 a.m. today at the Boundary County Armory. They will meet again at 6 p.m. to hear public comment on "Crank," "Impulse" and "Perfect," novels written by Ellen Hopkins, to determine if the books should be banned, moved or left as cataloged.
Reconsideration for the three books was submitted by Gregory Lamberty of Bonners Ferry on April 11.
Ellen Hopkins is known for writing novels in verse form focusing on teenage characters suffering from abuse, trauma and physiological conditions. Writing on such dark themes has led to backlash, with many of Hopkins' books being banned from schools, all while still being on the bestseller list.
"Crank" (2004) is loosely based on Hopkins' turbulent relationship with her teenage daughter and her daughter's struggle with the "monster," the highly addictive drug crystal meth, or "crank."
"Impulse" is about a teenager in a mental hospital struggling with suicidal thoughts.
"Perfect" is the sequel to "Impulse" focusing on four teens chasing their definition of perfection. Themes include teenagers' experiences with anorexia, homosexuality, steroids and dance.
It was incorrectly reported that the three reconsideration forms were submitted by Adrienne Norris with the Boundary County Watchman. A correction will run in the May 25 edition of the Herald.
Recent Headlines
---