Commissioners reconsider Tractor Supply CUP, approved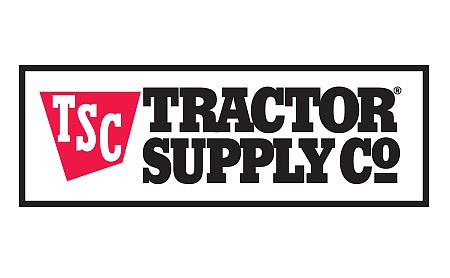 by
EMILY BONSANT
Staff Writer
|
May 25, 2023 1:00 AM
BONNERS FERRY — After a neighbor asked the county to reconsider the approval of the conditional use issued for the coming Tractor Supply Co. store on Homestead Loop, the Boundary County commissioners held a reconsideration hearing on May 22. The meeting was four minutes long.
Cameron Smith, who owns a northern neighboring property, was not properly notified of the coming project, due to the mailing notice being addressed to the previous owner of the property. Smith was not notified of the project when it was at the Planning and Zoning Commission level in October 2022.
In order to remedy the oversight, Boundary County Attorney Tevis Hull advised the commissioners to re-do the conditional use permit hearing to remedy the clerical error of Smith not receiving proper notice. The commissioners had approved the CUP and the rest of the application in February. On April 4, the hearing for the CUP was re-done, also known as a de-novo hearing. The commissioners reached the same conclusion and approved the application.
On May 22 the commissioners, by the request of Smith, held a reconsideration hearing.
No new information was presented at the meeting, rather the commissioners would have to reflect on information on record from the previous meeting. It was an opportunity for the commissioners to reconsider their approval of the conditional use permit, allowing approximately a 19,000-square-foot store in a commercial zone that allows structures up to 15,000 square feet.
"At this level here, it's not an appeal, [rather] a motion for reconsideration," Hull said at the meeting.
Hull told the Herald a motion for reconsideration is based on the record that was provided at the time of the original hearing.
"If you allow testimony to be taken at the motion for reconsideration, you open it up for a full-blown hearing which is not the purpose of a reconsideration. The motion for reconsideration is not intended to have a second bite of the apple," he said.
After information on record was provided to the commissioners, P&Z received a letter from Tractor Supply, but it was intercepted by county staff prior to being sent to the commissioners, Hull said in order to follow the procedure of "no new information provided."
On the record, the commissioners individually said they had not seen nor read that letter.
"I have no intention of reconsidering my vote," said Commissioner Ben Robertson. "I've given it a lot of thought, and I think there were some unfortunate timing issues, that's the truth in the matter. Overall [the project] is zoned correctly."
Commissioner Tim Bertling abstained from voting. In a 2-0 vote, the commissioners denied the reconsideration and upheld the previous decision to allow a conditional use permit for the application for the approved and forthcoming Tractor Supply Co. store.
Recent Headlines
---