Swanson honored with Diamond award at BCH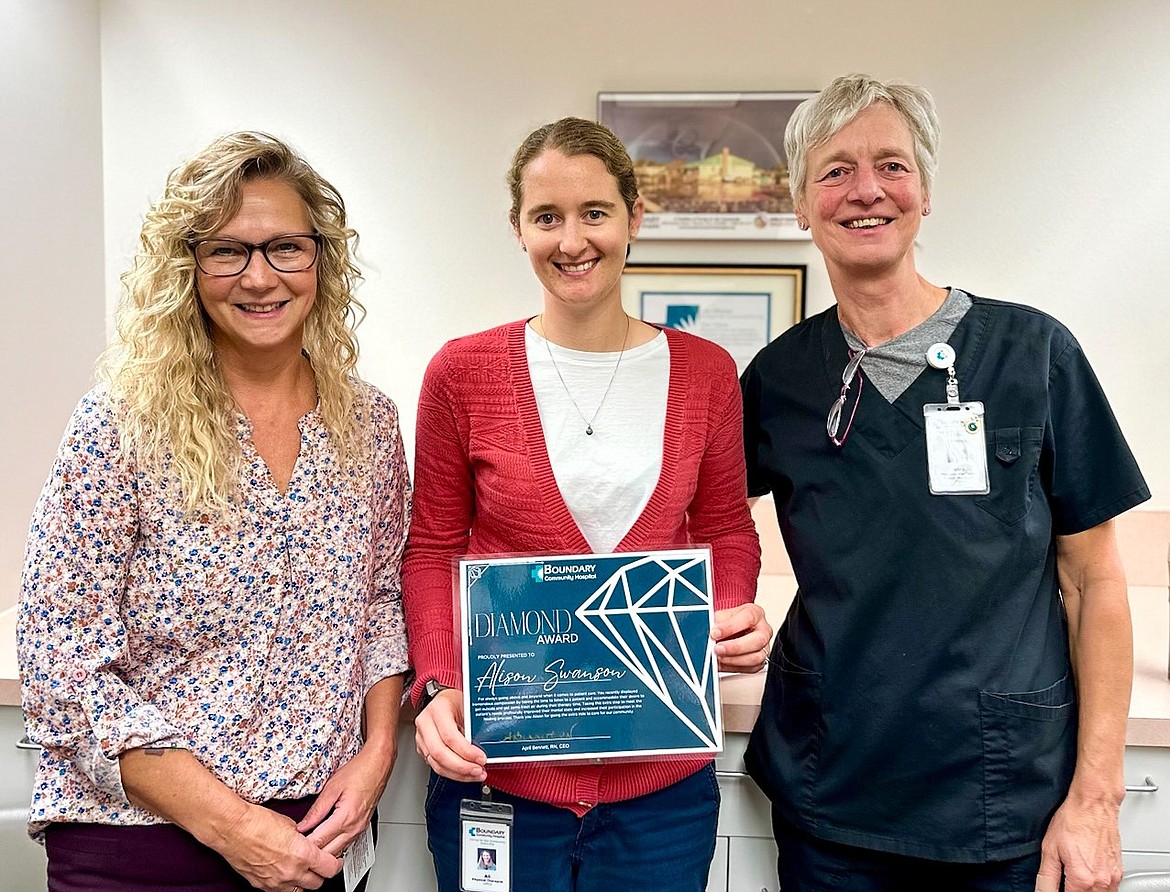 (left) BFH CEO April Bennett, Alison Swanson, PT, DPT, receives Diamond Award and Petra Timmermans, PT, Rehab Department manager.
(Courtesy Photo: BCH)
|
November 2, 2023 1:00 AM
Boundary Community Hospital recently honored Alison Swanson, PT, DPT, with the Diamond Award for exceptional compassion in patient care.
The award recognizes and celebrates Swanson's unwavering commitment to providing extraordinary patient care and compassion.
Swanson, who has been a valued member of the BCH team for a year and a half, consistently embodies the hospital's core values in her interactions with both patients and co-workers, BCH officials wrote in a press release. 
"Her reliability, professionalism, and sense of humor have earned her the respect and admiration of all who work alongside her," Danielle Larsson, BCH community relations and marketing, said. 
Swanson's dedication to patient care extends beyond her professional responsibilities, BCH officials said. She has a remarkable ability to connect with patients, understanding their unique needs and desires. Her recent act of exceptional compassion, where she accommodated a patient's desire for fresh air during therapy, is just one example of her commitment to patients and their well-being.
Taking this extra step to meet the patient's needs profoundly improved their mental state and increased their participation in the healing process, the officials said.
In addition to her outstanding work in the hospital, officials said Swanson brings a touch of fun to the rehab department. Her weekly mystery questions keep colleagues on the edge of their seats, fostering a sense of camaraderie and excitement among the staff.
Outside of her work at BCH, Swanson is an avid outdoor enthusiast. She shares her love for hiking and mountain climbing with her husband and their beloved dog. Her passion for the outdoors reflects her commitment to health and well-being, both personally and professionally.
The Diamond Award, established to celebrate BCH employees who demonstrate extraordinary compassion, embodies the hospital's commitment to kindness and excellence in patient care.
Nominations for this award can be submitted by anyone, including patients, their family members, coworkers, and more. It is a distinction awarded only twice a year, highlighting the rare and exceptional dedication of individuals like Swanson.
Boundary Community Hospital officials congratulated Alison Swanson on receiving the Diamond Award and said they are grateful for her outstanding contributions to the well-being of patients and their families. Her commitment to going the extra mile in patient care sets a high standard for healthcare professionals everywhere.
For more information about Boundary Community Hospital and its commitment to exceptional patient care, please visit www.boundarycommunityhospital.org or if you'd like to nominate a staff member for the Diamond Award you can do so here:
https://www.boundarycommunityhospital.org/the-diamond-award/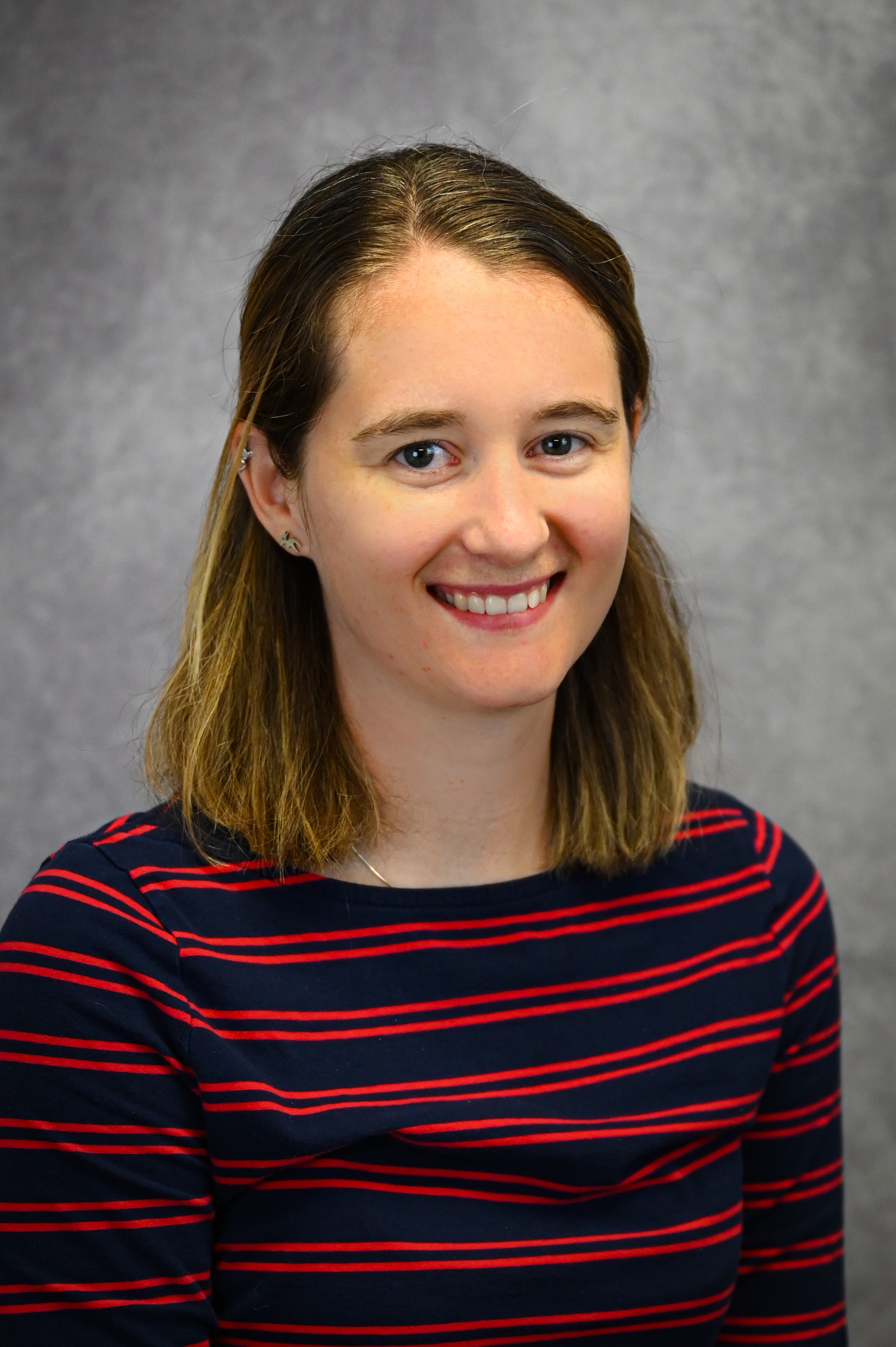 Alison Swanson receives the Diamond Award at Boundary Community Hospital.
Recent Headlines
---