Martin sentenced to 15 to life for lewd conduct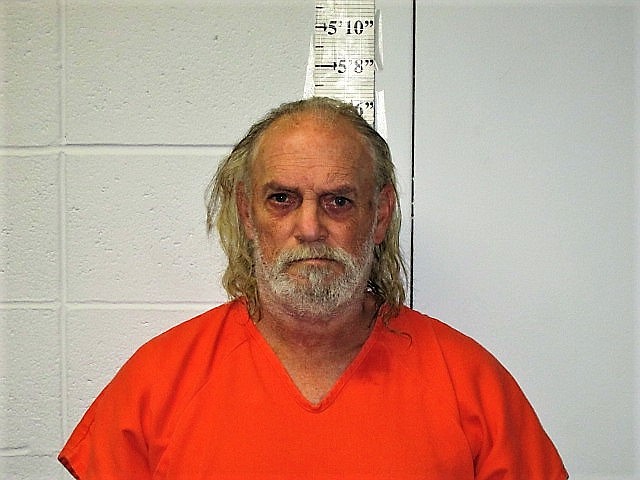 Martin.
(Courtesy Photo: BCSO)
BONNERS FERRY — A local man was sentenced to at least 15 years in prison Wednesday, Nov. 8, in connection to his conviction in a lewd conduct case.
A jury found Vernon "Dave" David Judson Martin, 62, guilty of a felony charge of lewd conduct against a minor under the age of 16, on July 13. At the time of the incident, the minor was 9 years old. 
The verdict was the culmination of a trial that took three years to happen, as it was rescheduled multiple times due to COVID-19 and other circumstances. 
Martin was originally due for sentencing Oct. 6, but due to court scheduling his sentencing was delayed. 
Martin received the maximum sentence for the charges, was ordered to pay court costs of $545.50, and was given credit for 248 days served since he spent most of his time in jail leading up to the trial. Martin will be put on Idaho's sex offender registry and will spend his sentence in the state penitentiary or another facility designated by the board of corrections. 
He has the right to appeal within 42 days of judgment.
The defense requested a mistrial and for Martin to be released on his own recognizance a week after the guilty verdict. Chief Deputy Public Defender Catherine E. Enright argued that her client's constitutional right to a fair trial before an unbiased jury had been violated due to the actions of the prosecution's law enforcement key witness's interactions with a juror. 
Judge Lamont Berecz denied both motions. 
Martin's prior criminal history includes a count of sodomy, and three counts of sexual abuse, all from April 1992 in Lincoln County, Ore. 
A sentence of lewd conduct with a minor under 16 can result in life imprisonment in the state of Idaho.
In Idaho, there is no statute of limitations for cases involving the sexual abuse of minors. More information can be found at rainn.org or by calling 800-656-HOPE (4673). Local resources include Boundary County Victim Services at 208-267-5211, and Boundary County Sheriff's Office at 208-267-3151. All agencies listed can be reached 24/7. BCVS is available to assist victims of all types of crime.
Recent Headlines
---