Community celebrates local veterans' service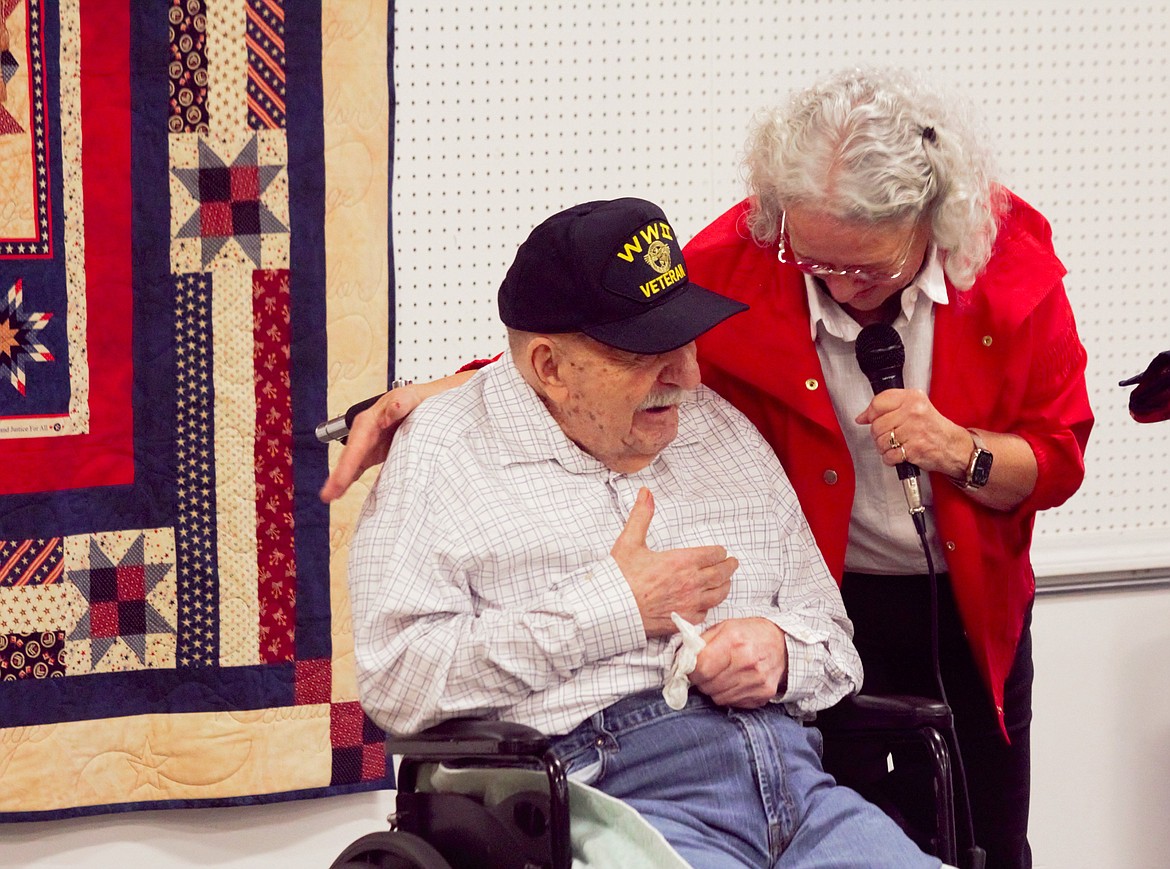 WWII Veteran Rudy Costanzo receives a valor quilt from Margaret Payette at the local Veterans Day Remembrance on Nov. 11.
(Photo By: EMILY BONSANT)
BONNERS FERRY — Community members and veterans came out in full force at the local Veterans Day remembrance tribute Saturday, Nov. 11.
The event was hosted by the American Legion Post 55. Due to heavy rain, the event was moved to the fairgrounds rather than Veteran Memorial Park, which is located next to the Boundary County Library. 
Two local veterans were honored and received valor quilts from Margaret Payette. 
Rudy Costanzo, a 97-year-old World War II veteran and resident of the Boundary County Restorium received a quilt and was honored for his service. 
Ray Hinthorn was surprised with a quilt as well. Hinthorn joined the United States Air Force at 16 and served six years as an air traffic controller. He also served as senior vice commander of the Disabled American Veterans for about 27 years. At one point, he also served as the state commander for the DAV. 
Payette, whose father and brothers served in the military, regularly makes valor quilts for veterans and presents them at the local Veterans Day ceremony. To date, Payette has made 32 quilts for veterans.
Richard Beck, an Army veteran during Vietnam and Purple Heart recipient, spoke on the struggle of Post Traumatic Stress Disorder amongst veterans. He said his best day was meeting with his platoon 30 years after serving in Vietnam.
At that time they talked about PTSD and if anyone had shared with their family about what had happened to them in Vietnam. 
Only about three hands were raised, Beck said. 
He said talking to family members has helped his own healing and that sharing and talking has helped other veterans. He humanized PTSD and explained that it comes in many forms and manifests in many different ways. 
Throughout the week, veterans have been honored and recognized. 
This year at Mendenhall Stadium, the Bonners Ferry High School organized a field of flags. Names of local veterans were put on flags and placed on the field for community members to walk and remember. 
Veterans visited with elementary students during lunch time and third graders at Valley View Elementary made thank you cards for local veterans. 
On Thursday, Nov. 9, these students walked to the Veterans of Foreign Wars Hall to deliver the cards and interview some of the community's veterans.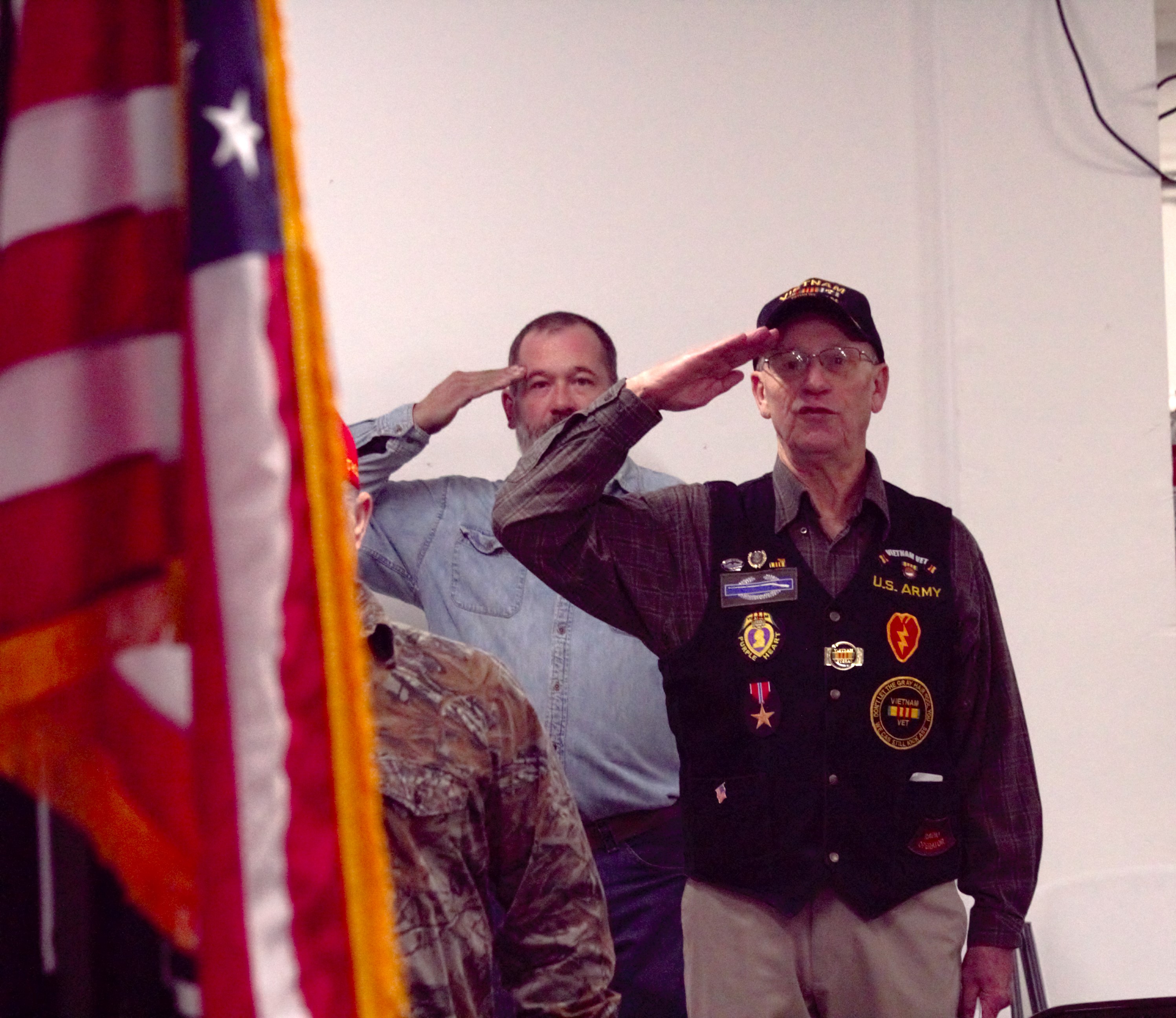 Richard Becker, Vietnam War army veteran salutes the American Flag during the National Anthem at the Veteran Day Remembrance on Nov. 11. 
Recent Headlines
---