Homecoming fun takes over community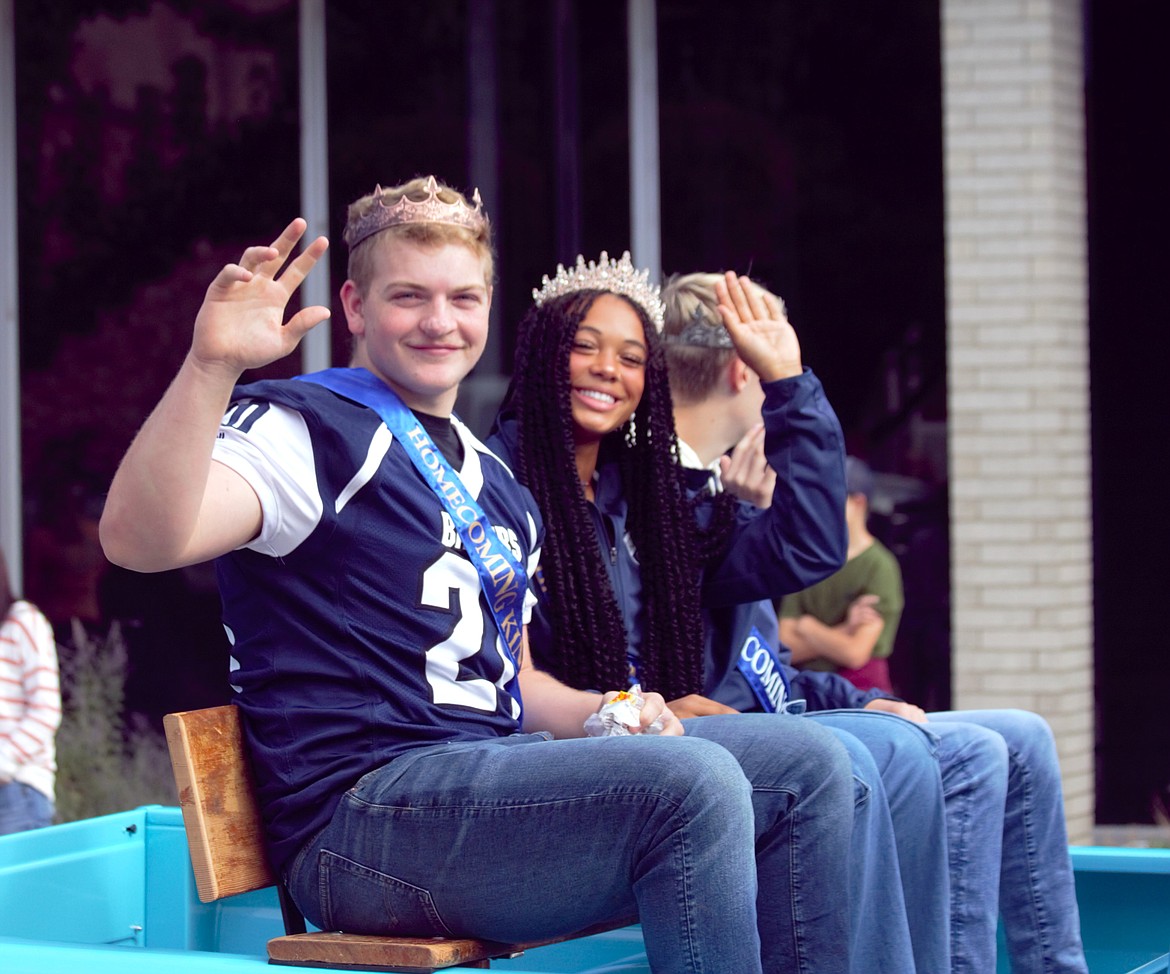 Homecoming Senior Royalty rides in the Parade, (left) Trey Bateman, homecoming King, Asha Abubakari, Homecoming Queen and Tyson Tadlock Homecoming Prince.
(Photo By: EMILY BONSANT)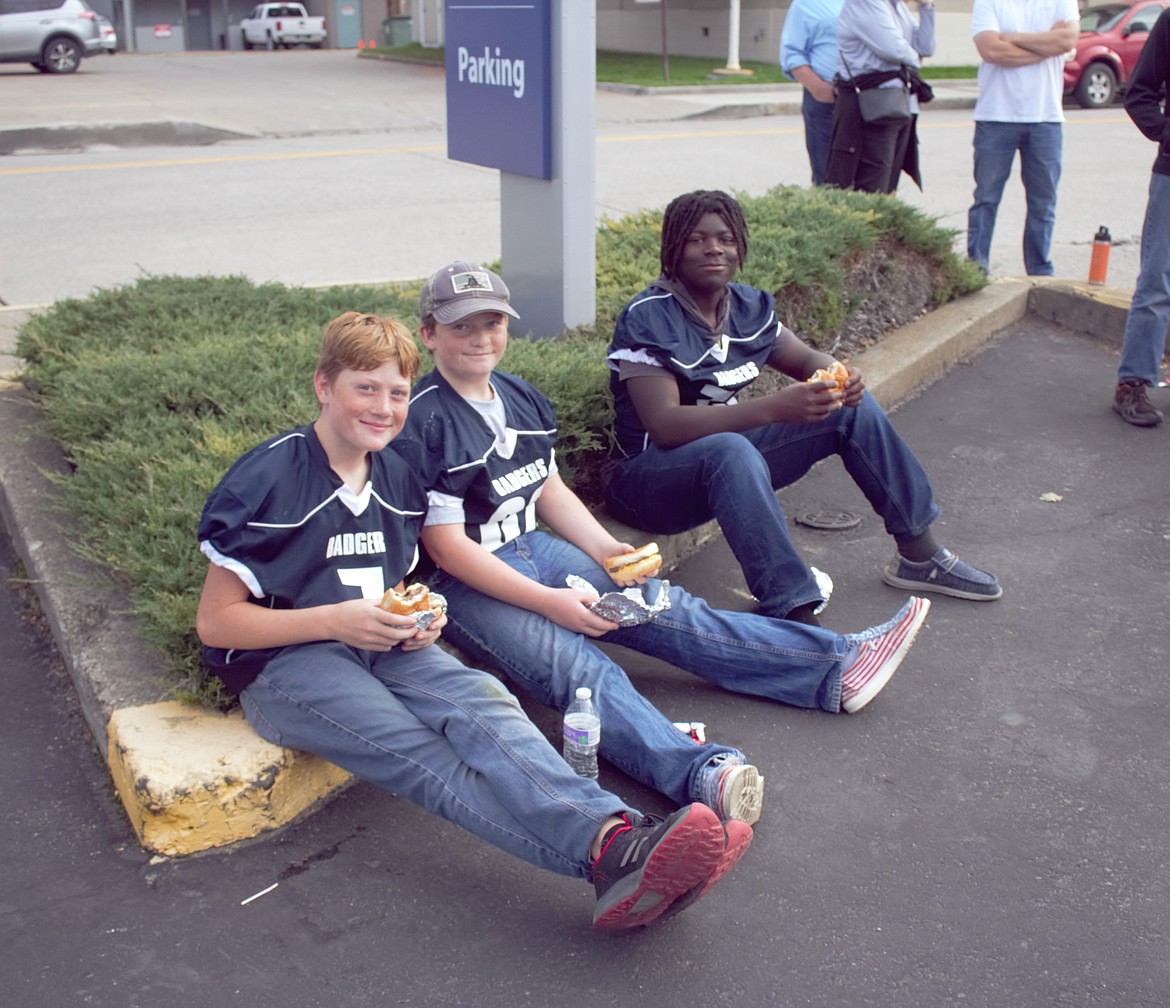 Middle School football players eat at the Homecoming Tailgate.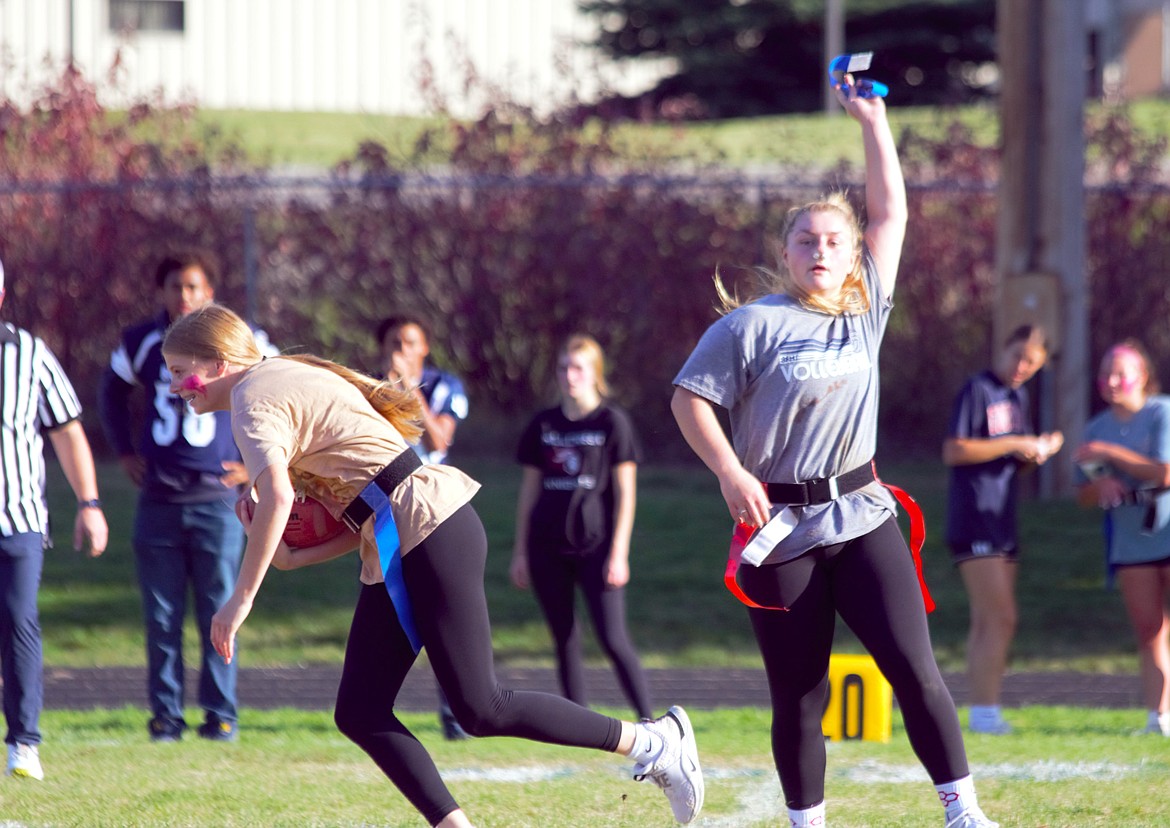 (right) Senior Savannah pulls a sophomore's flag during Powderpuff flag football in the Championship game.
Parents holds sign during Homecoming football game.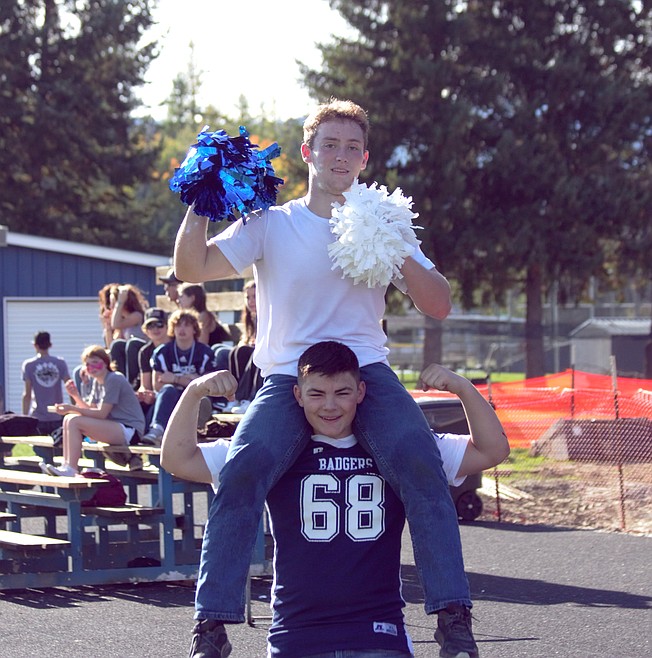 Powder Cheer participants practice their stunting during Powderpuff Football.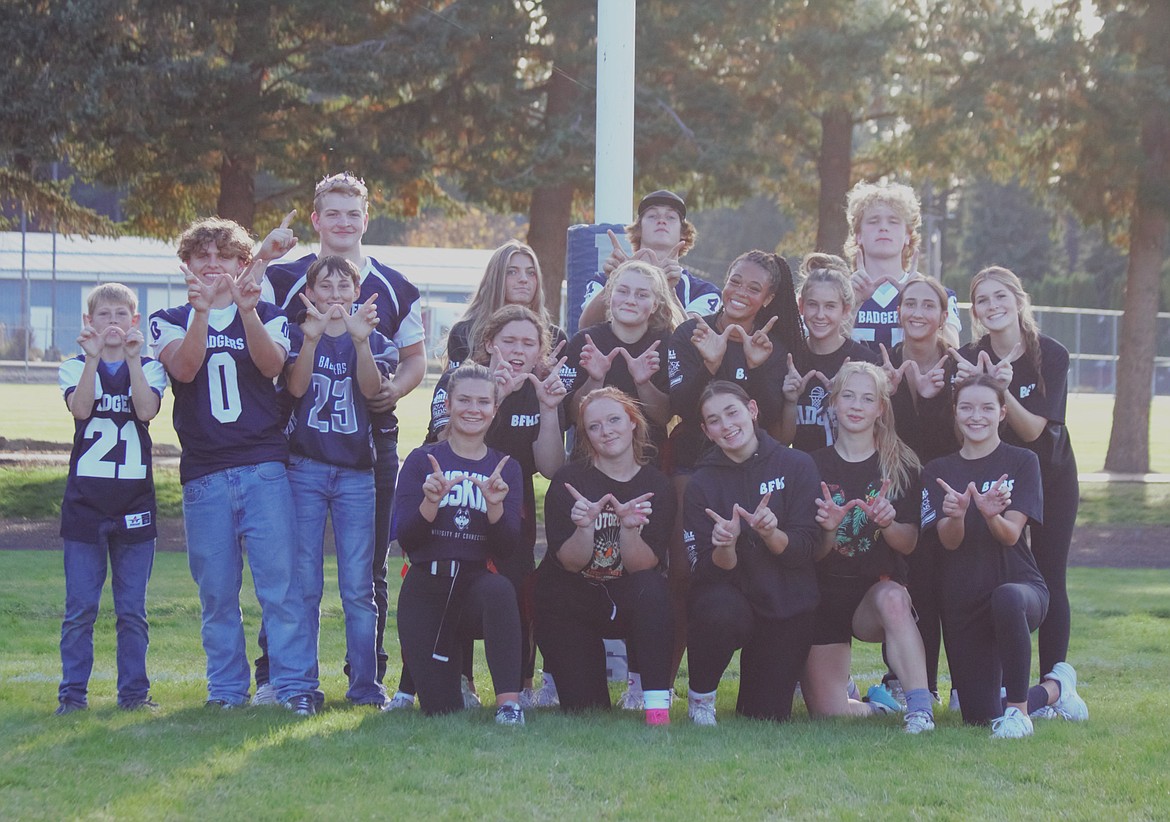 Seniors win it all at Powderpuff football.
Previous
Next
BONNERS FERRY — Another Bonners Ferry High School Homecoming is in the books, as students and community members came out in full force to support the Badgers.
After a week of contests between the high school classes, the final events were open for the public to see. Events included an annual parade downtown, filled with Badger athletes from the high school and middle school level, cheer teams, bands and Future Farmers of America leading the procession on horseback carrying the American flag.
After the parade, family and friends gathered at the tailgate for burgers and cold drinks at a community barbecue hosted by Mountain West Bank.
Senior Trey Bateman and Asha Abubakari were named homecoming king and queen.
The senior class of 2024 won it all at powderpuff football, with Kolten Rude was head coach for senior powderpuff, and the other coaches said all credit for the success of the team should go to him.
Coach Dakota Heller said the other classes couldn't keep up with the seniors.
"I give all the credit on our defensive end to Body [younger football player present] because he told me that Asha Abubakari should get a pick six and she had two in a row," said Trey Bateman, senior defensive coordinator.
"We had a great game with Avery Bayer at quarterback and with Lindsey Onstott and Asha Abubakari running the ball," said Matt Treutelar, senior coach. "A big thanks to our line making those blocks."
Also taking place on the sidelines was the inaugural "powder cheer" with football players and boys coming out to lead the Badger crowd alongside the Badger cheerleaders. Although grace was lacking, confidence and ambition were palpable as the boys were eager to try their hands at stunting.
Senior football player Eli Leyden participated in powder cheer and said he would do it again, adding the cheerleaders were good coaches.
Other boys who participated in the activity said they enjoyed cheering, especially when it came to stunts, or lifts.
Senior cheerleader Brenna Stewart said stunting was different with the boys compared to stunting with girl bases.
"The boys have a better platform for lifting," she said, noting they have an easier time creating a base for the flier to stand on.
She added the boys were also stronger and more balanced when lifting her and other fliers in the air, even junior football player Brandon Williams.
Other cheer squad members said the boys were willing to learn, especially when it came to stunting.
The boys said higher appreciation of cheerleading afterward, and the participants and cheerleaders were already coming up with ideas to make the activity better next year.
Powderpuff results
Game Scores
Game 1: Freshmen 0, Seniors 20
Game 2: Sophomores 14, Juniors 8.
Game 3: Juniors 6, Freshmen 7.
Championship Game: Seniors 37, Sophomores 8.
Recent Headlines
---