Tractor Pull returns Sept. 16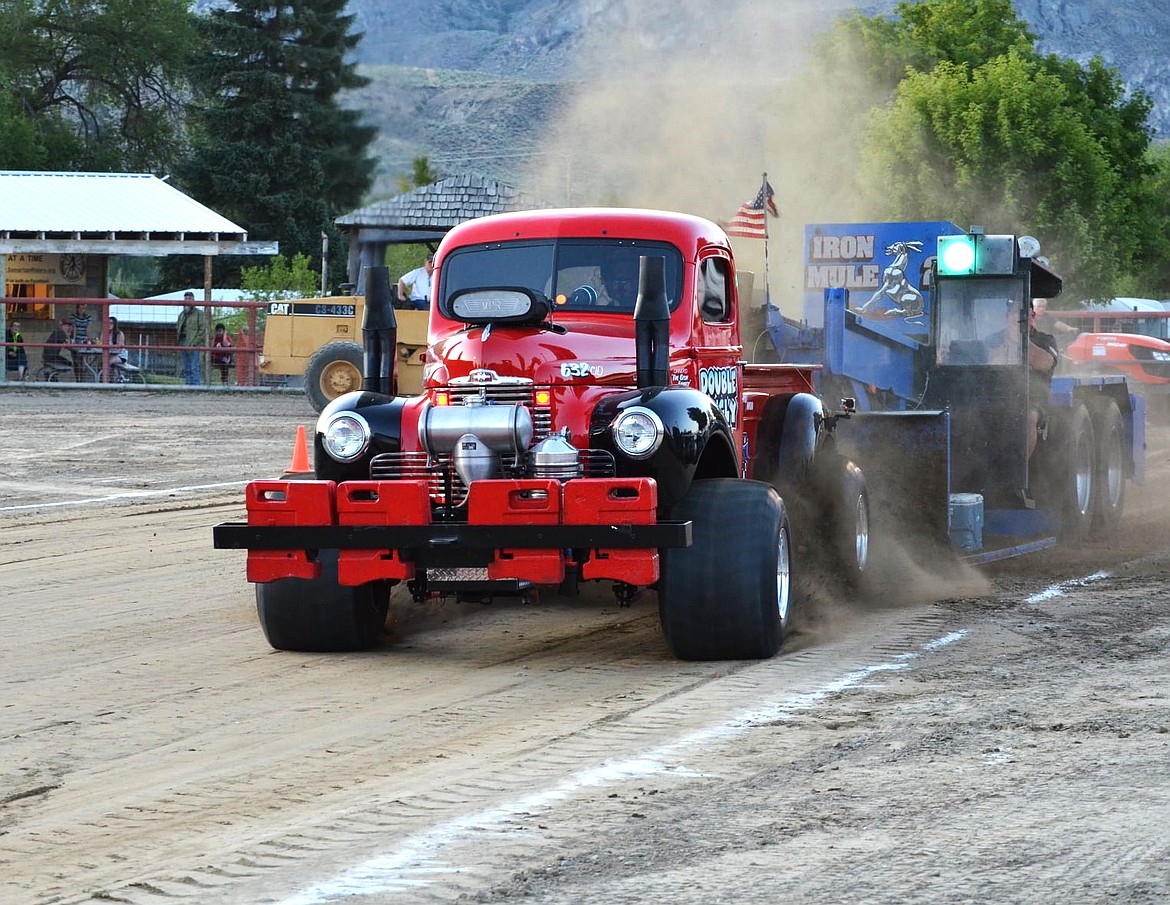 A modified truck participates in a tractor pulling competition.
(Courtesy Photo: BF Tractor Pull)
by
EMILY BONSANT
Staff Writer
|
September 7, 2023 1:00 AM
BONNERS FERRY — Are you ready (to feel the) rumble?
You're in luck as the world's heaviest motorsport returns to the Boundary County Fairgrounds on Saturday, Sept. 16, as the Bonners Ferry Tractor Pull is back and ready to test the limits.
Tractor pulling consists of modified farm tractors, modified tractors, or trucks that drag a metal sled along a prescribed course. The goal is to determine the strongest machine and the best driver, the National Tractor Pull Association statistics when describing the sport.
The metric to determine the best machine and driver is the difference pulled on the 30 feet wide by 320 feet long pulling track.
"Pulling this ever-increasing load eventually causes the vehicle to lose forward momentum and torque, although a rare few might indeed reach the end of the course, known as a "full pull." The distance from start to finish is measured in thousandths of an inch and the tractor that pulls the sled the farthest distance is declared the winner," according to NTPA rules.
The Bonners Ferry Tractor Pull has been going on since 2019, and took a hiatus in 2020, like many events due to COVID-19. In 2021, the Bonners Ferry track has been reconstructed to full regulation size making it consistent from the pro's point ranking perspective.
The local pull is open to both locals and professionals, including pickups, tractors, semis and modified vehicles. This year's pro groups included Cascade Pullers LLC and Pacific Northwest Pullers. Events sponsors are Aamodt Inc. and Cascade Pullers LLC.
Participants need a helmet and a clevis hitch. Registration is $25, runs from 2-5 p.m. on Sept. 16 at the west end of the fairgrounds arena.
Gates open at 5 p.m., with the pull starting at 6 p.m. with mini modifieds, local gas and diesel classes, and modified pro classes. Organizers expect everything from minis, trucks, tractors, semis, and even multiple engine rigs.
This is a family friendly event; tickets are $15 for youth from age 6 to adults, and free for children age 5 and under. Ear protection is suggested for little ones. Local vendors will be providing food, drinks, a beer garden, and more.
Recent Headlines
---